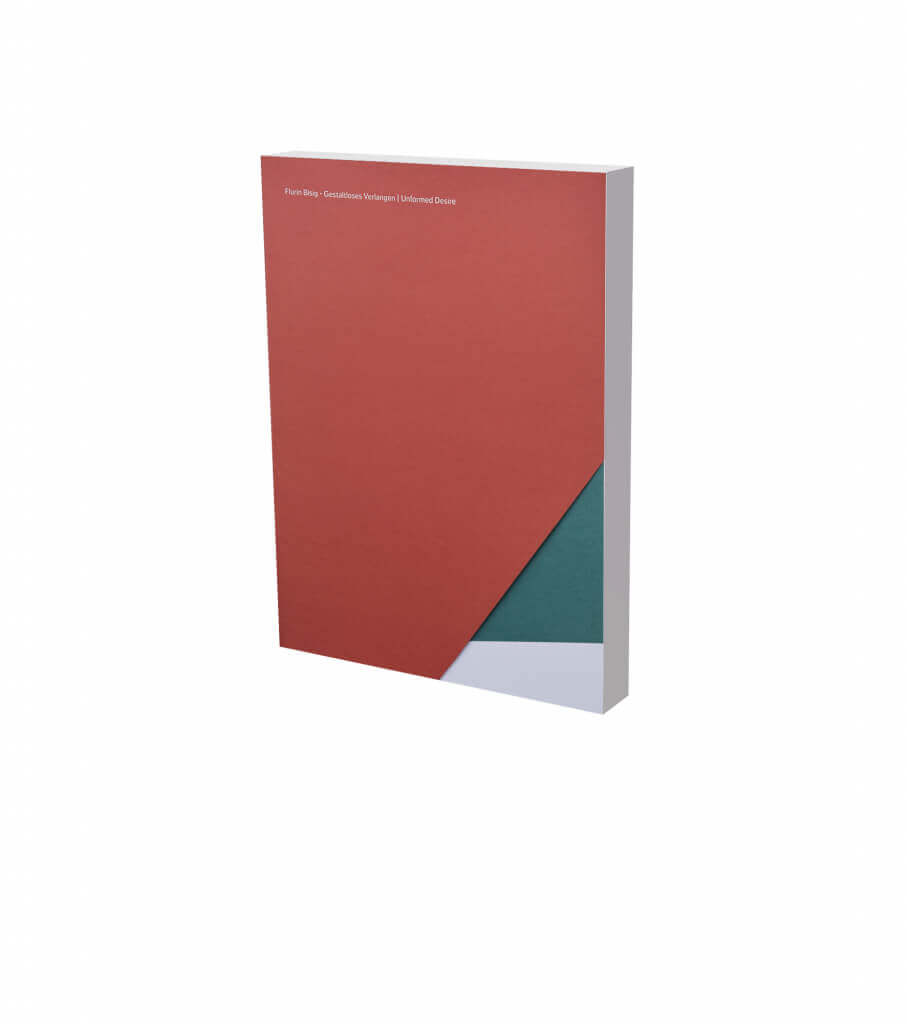 Flurin Bisig
Unformed Desire
This first monograph of the artist Flurin Bisig provides a comprehensive overview of his work from 2003 – 2021.
The book shows in chronological order the various aspects in the development of his work and is thus both documentation, as well as an artist's book. The publication contains 140 coloured illustrations of sculptural works, drawings and works on paper. Also included are found images, quotes (from literature, philosophy, and pop music), and photographs of observations made while traveling, representing the artist's view of the outside world.
This book was published by Snoeck in 2022 and includes texts by Stephan Kunz (Grisons Museum of Art Chur, CH) and Lynn Kost (Kunst Museum Winterthur, CH) in German and English.
2022
Published by Snoeck
176 pages
ISBN 9783864423888
German/English
40,00 €
Shipping and discount codes are added at checkout.