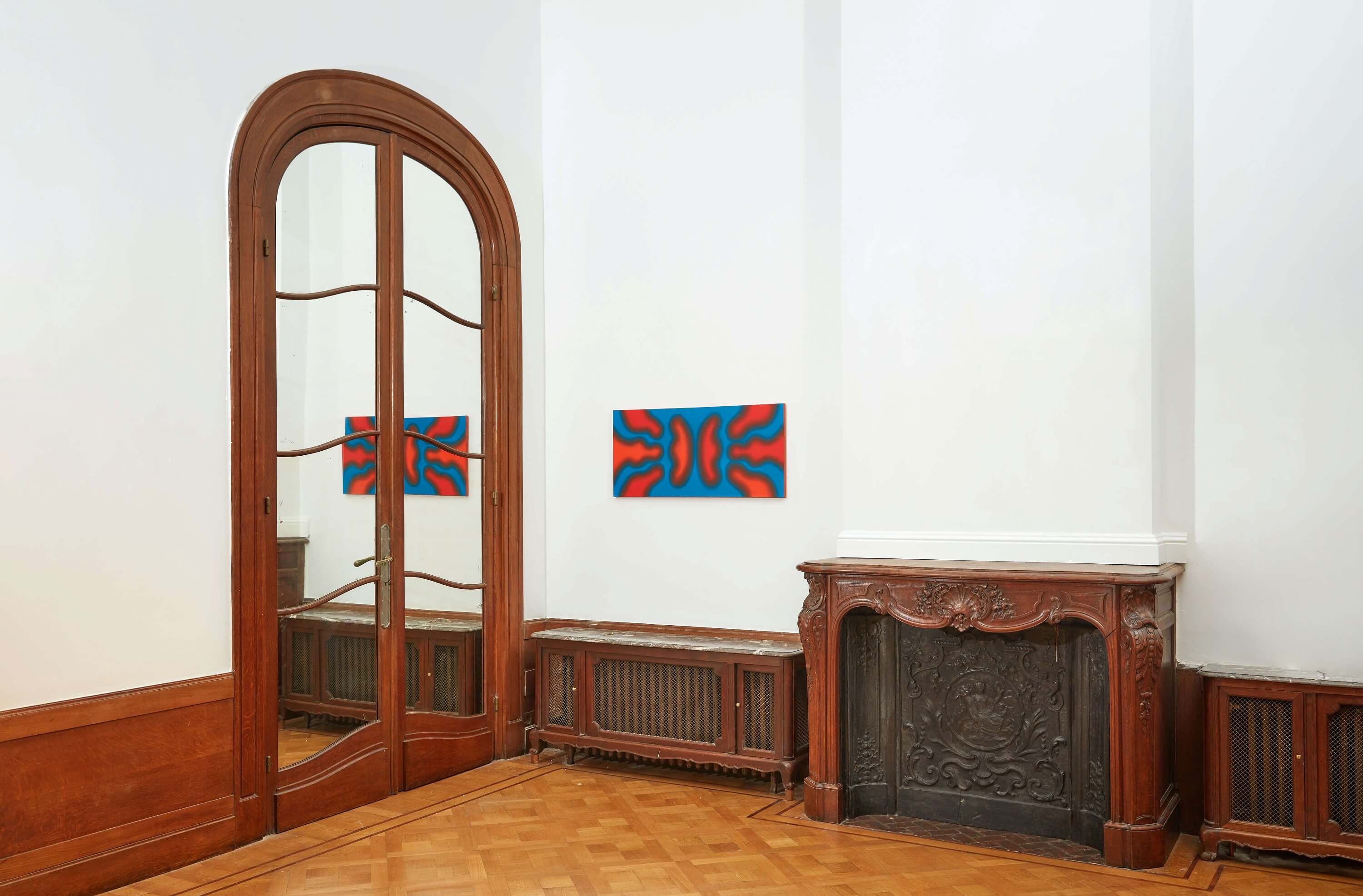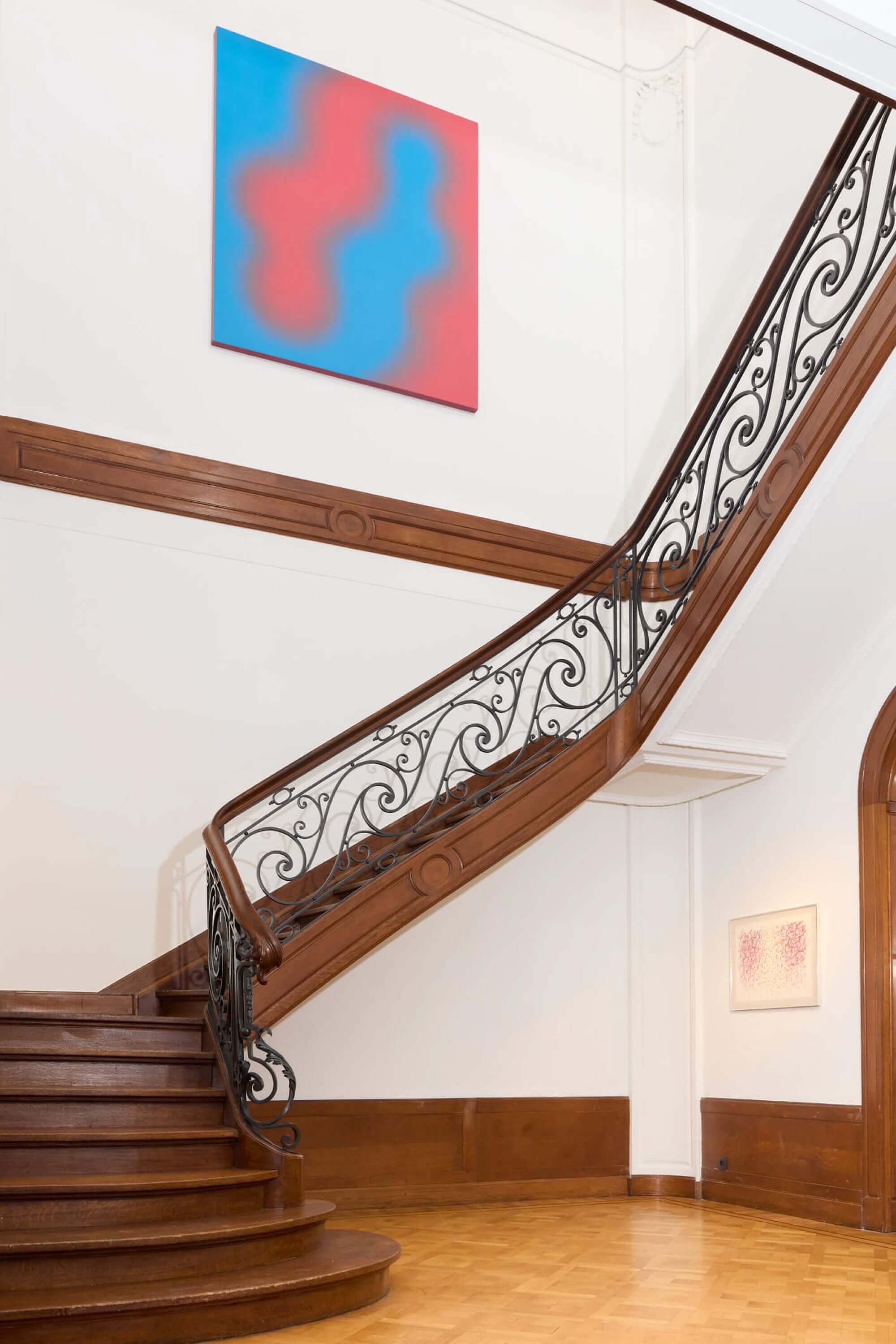 Four selected areas defined by Fangor's specific works structure this exhibition: Abstraction, Interfacial Spaces, Television Paintings and Chair series.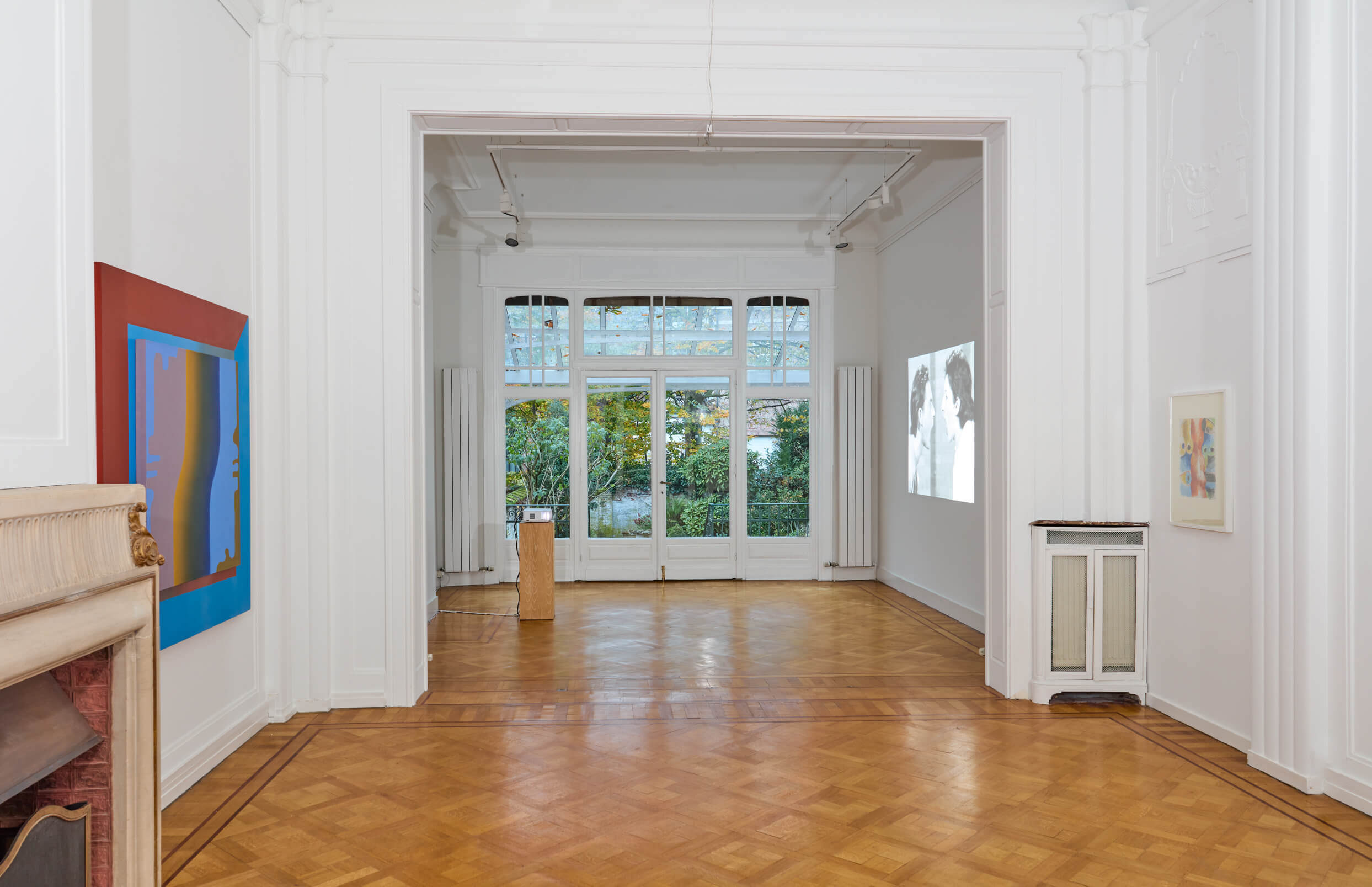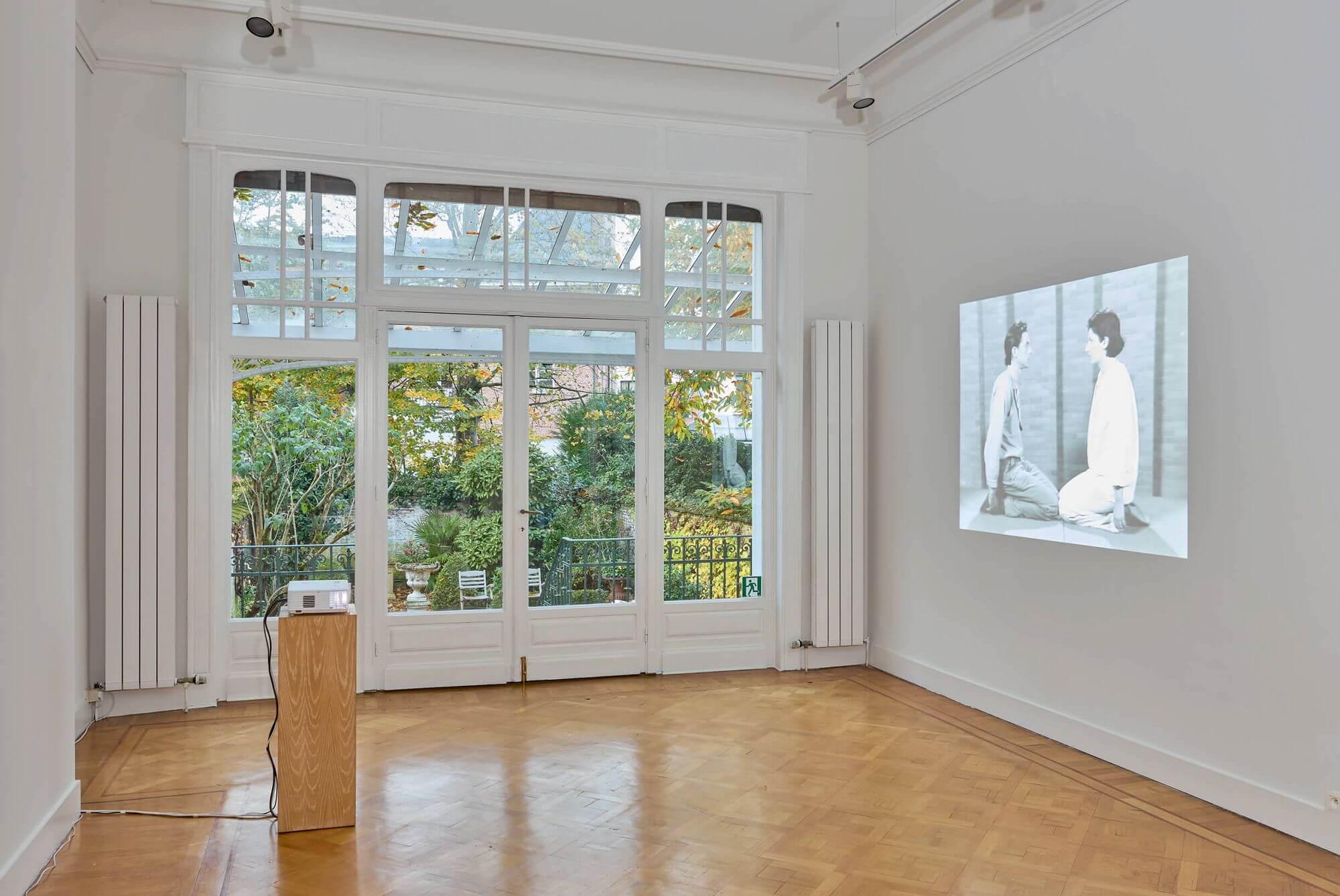 In the series Interfaces Fangor reintroduced traces of figuration in order to combine "the rational blocks with emotional demons", when focusing on human encounters.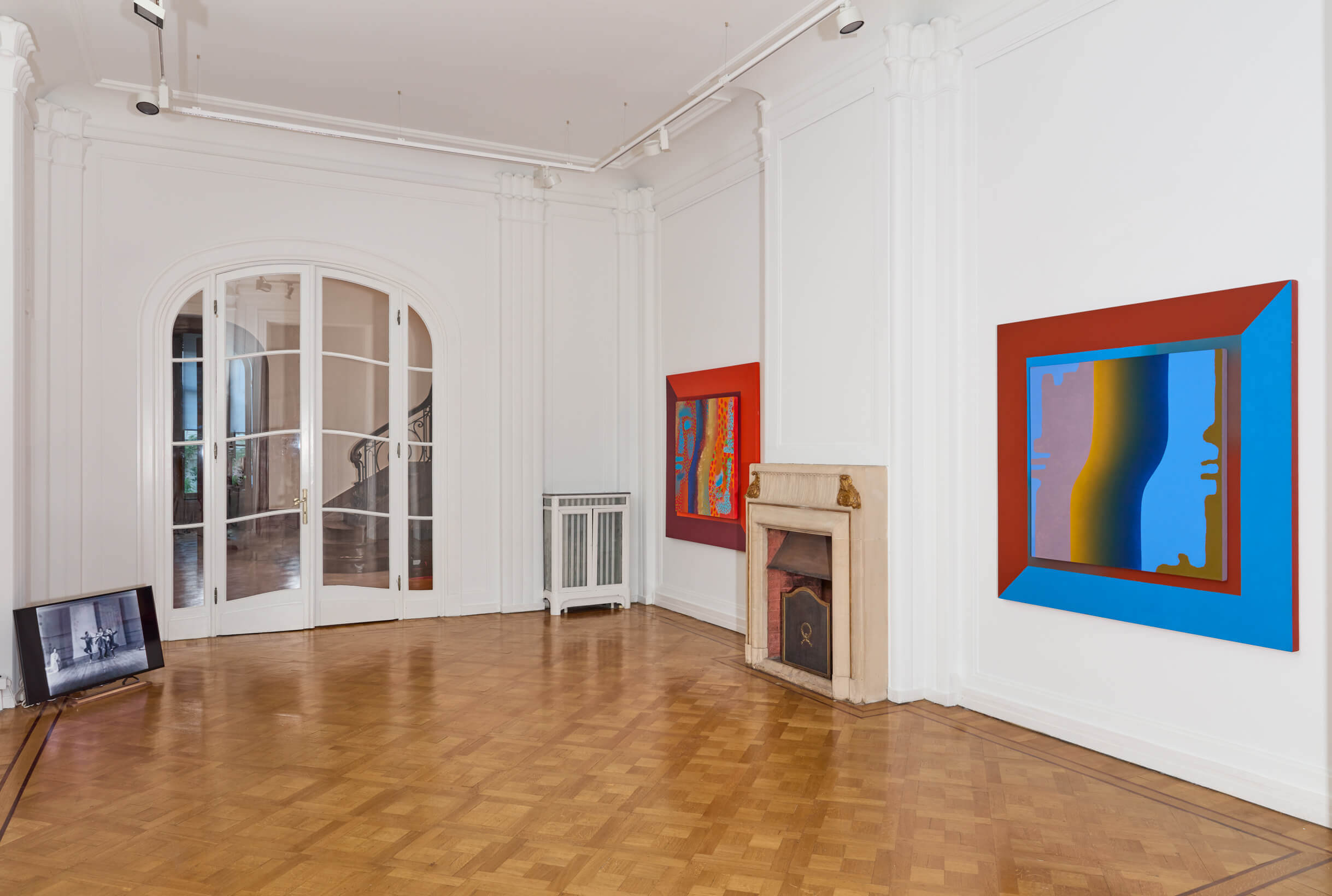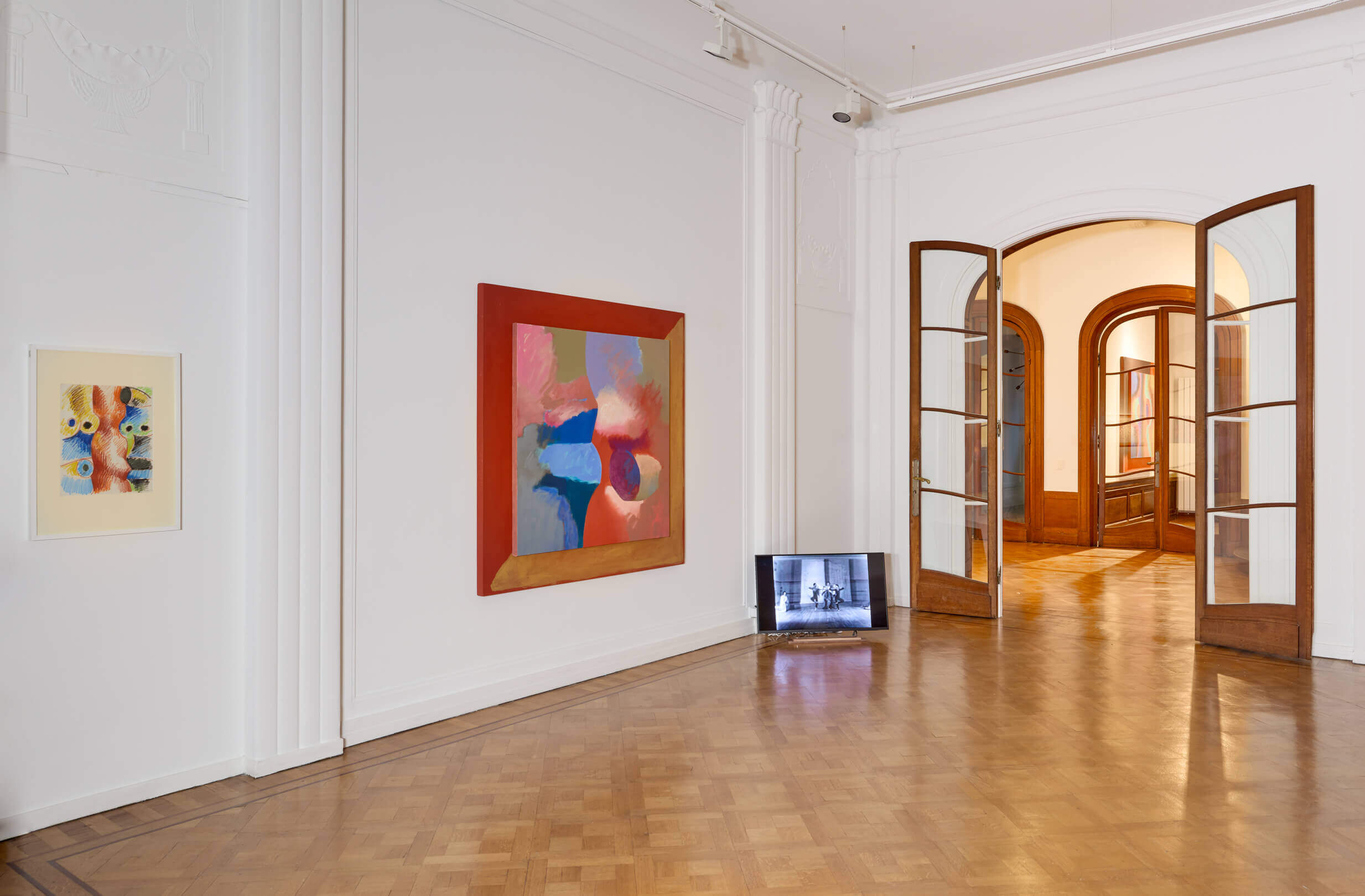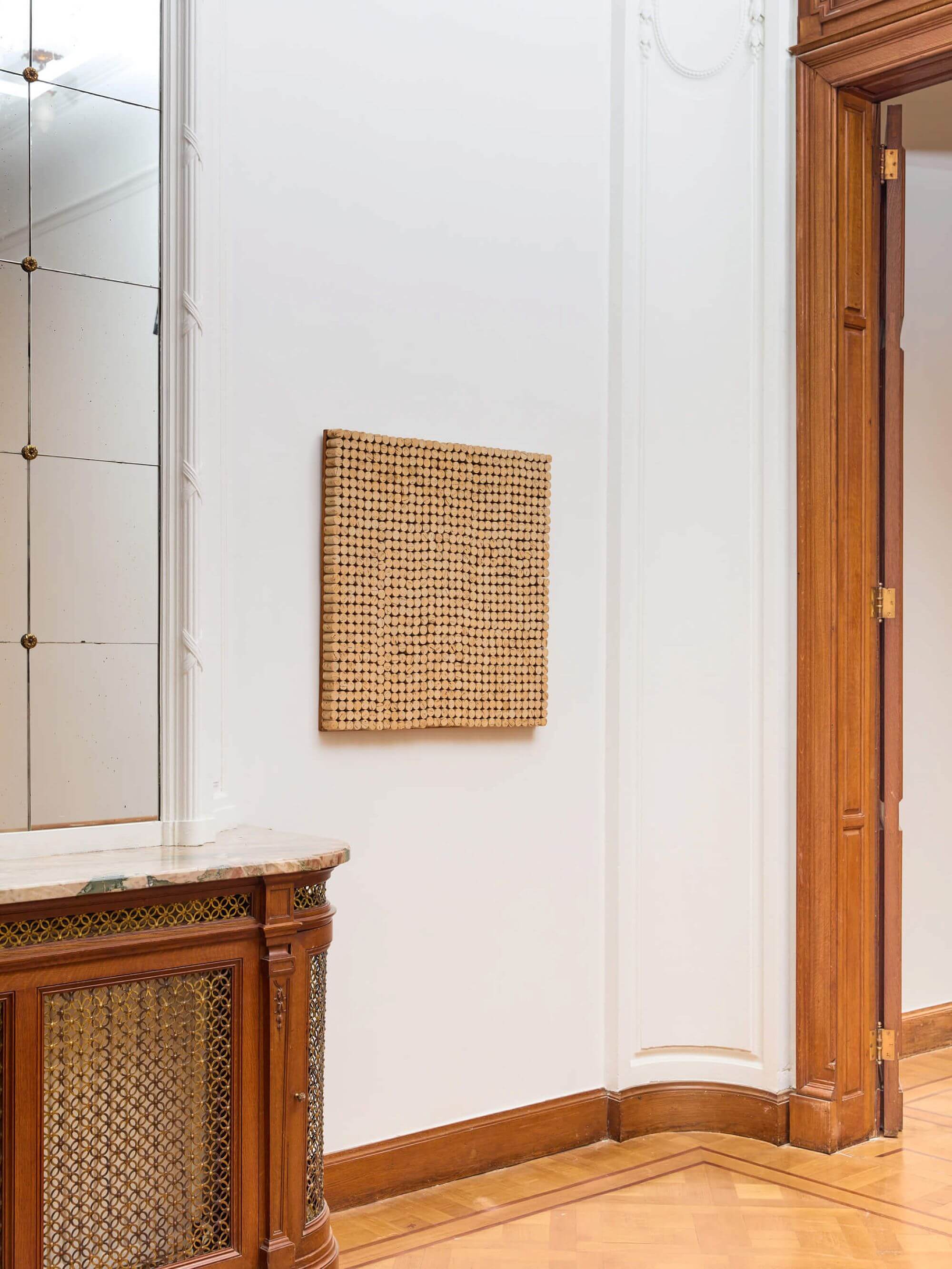 Fangor's interest in space that manifested itself already in the revolutionary environment Study in Space in 1958 paved the way to a major body of work that was often categorized as optical abstraction.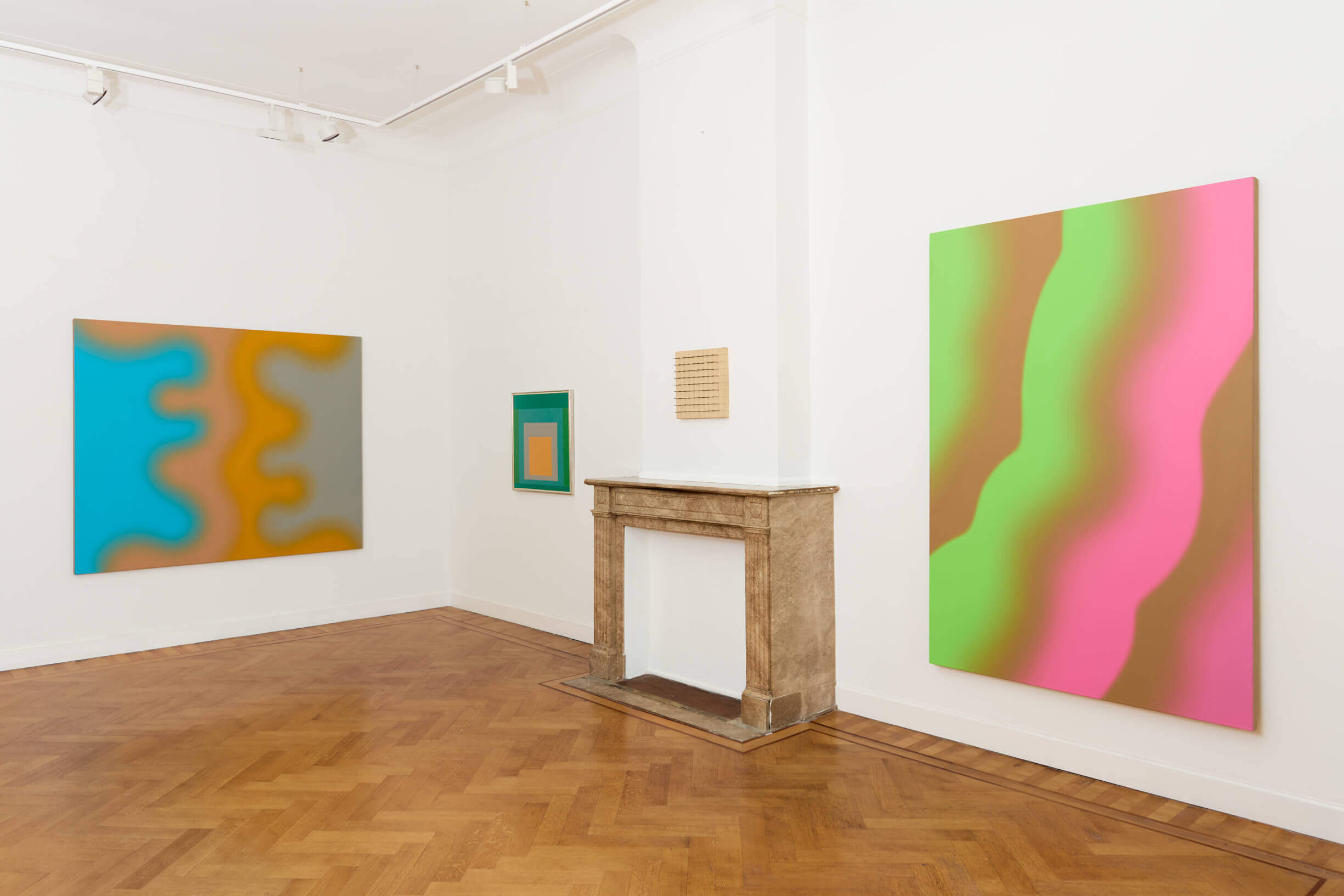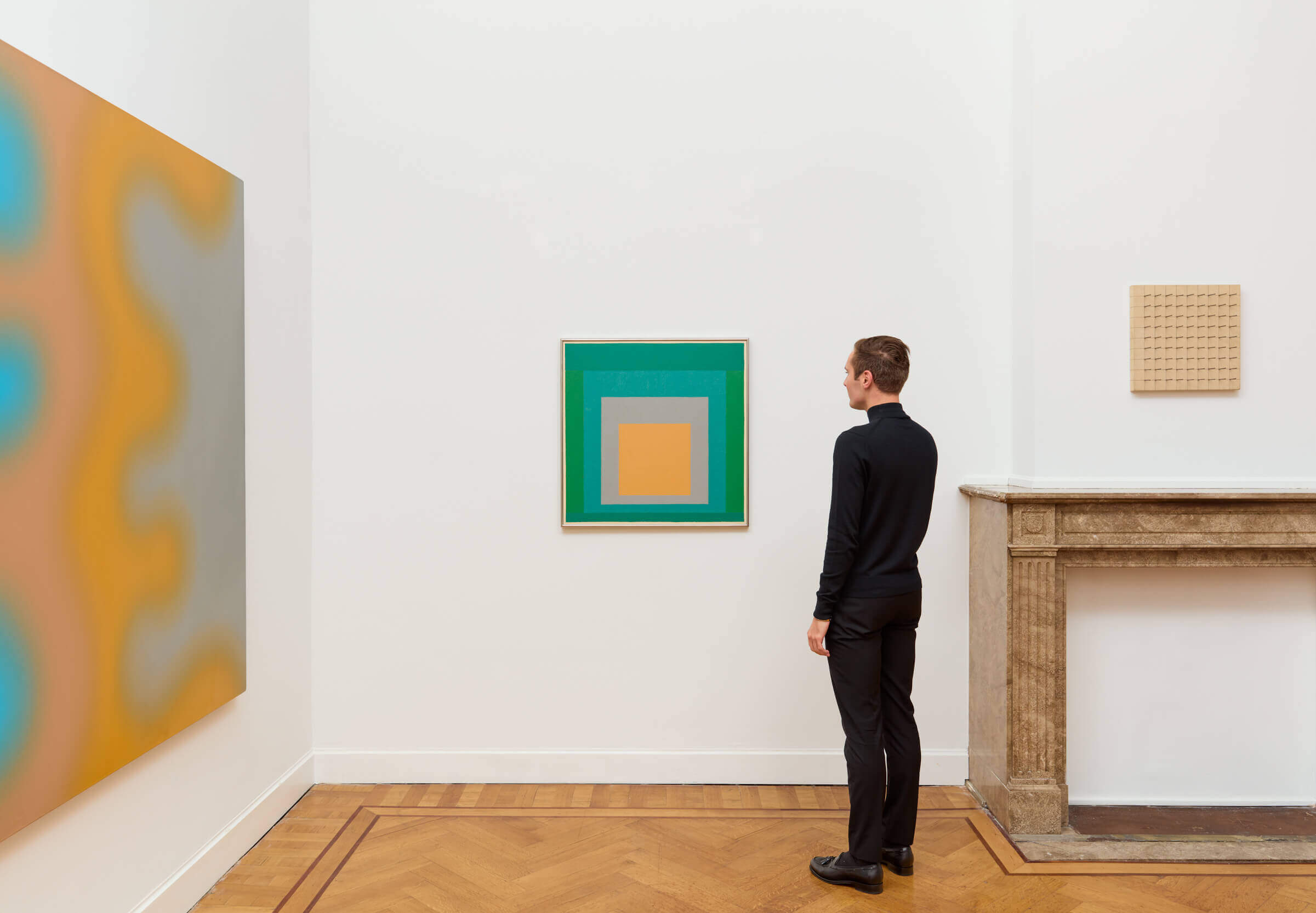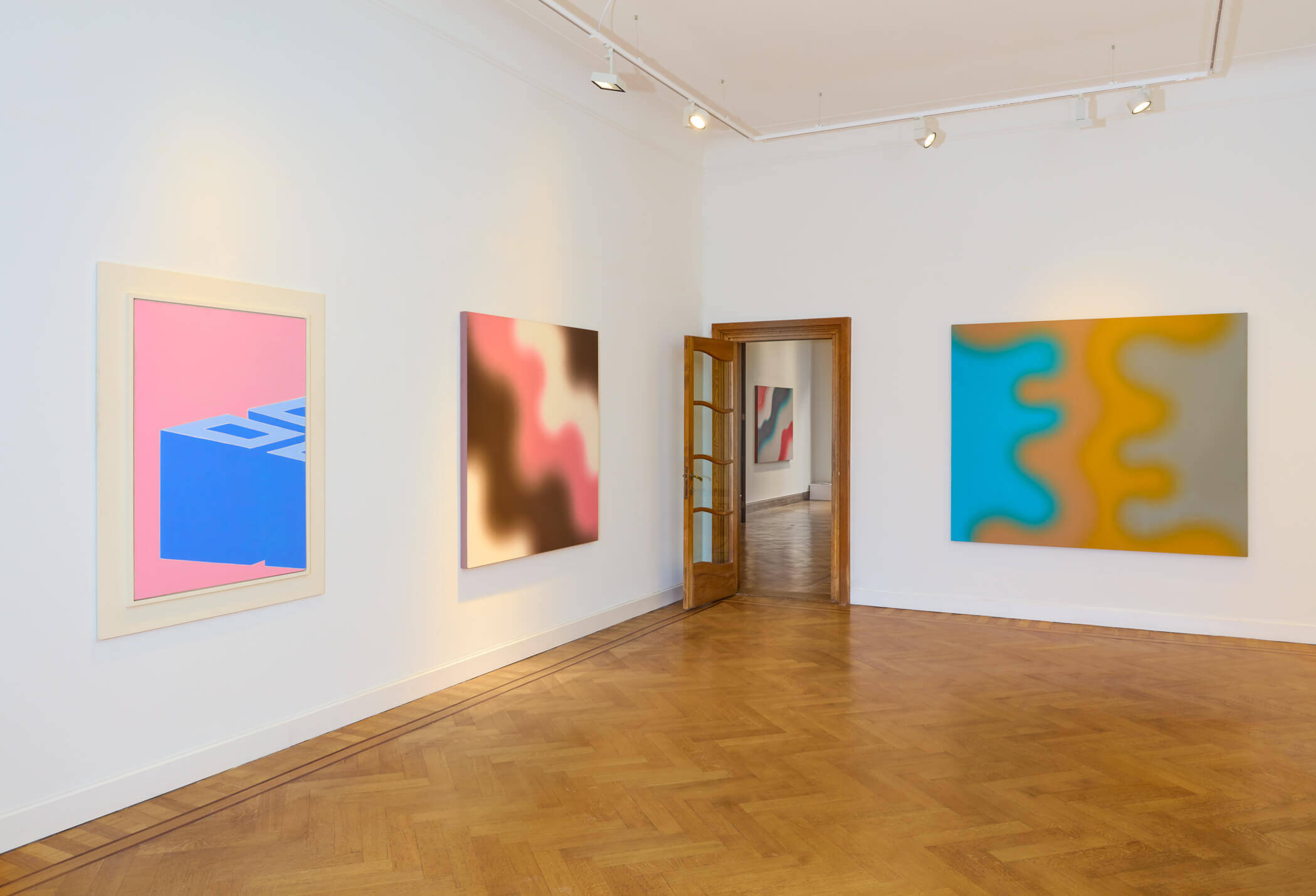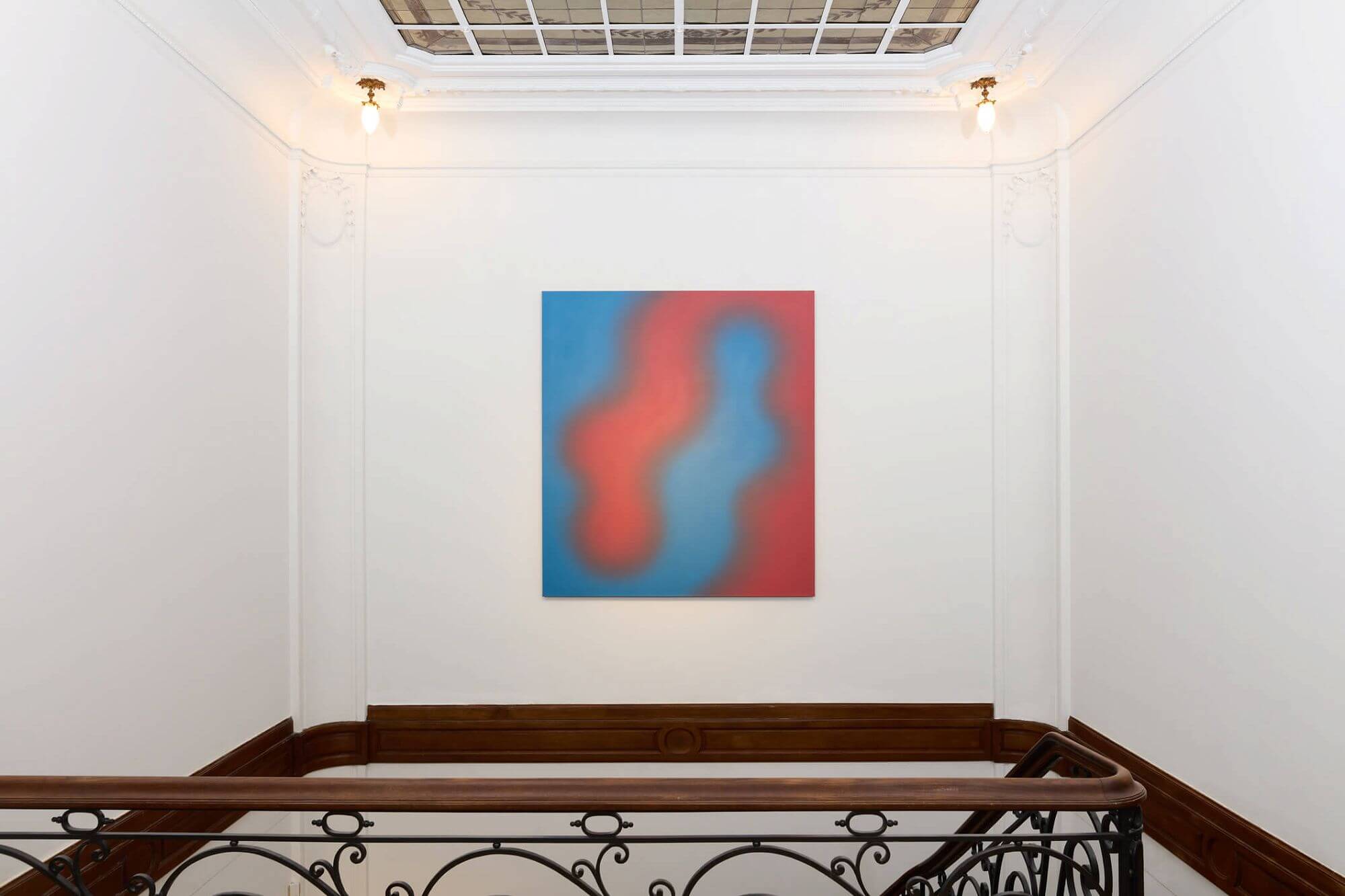 Op-Art, as this it is known now, was an artistic endeavor to understand working of vision, perception, and visual experience.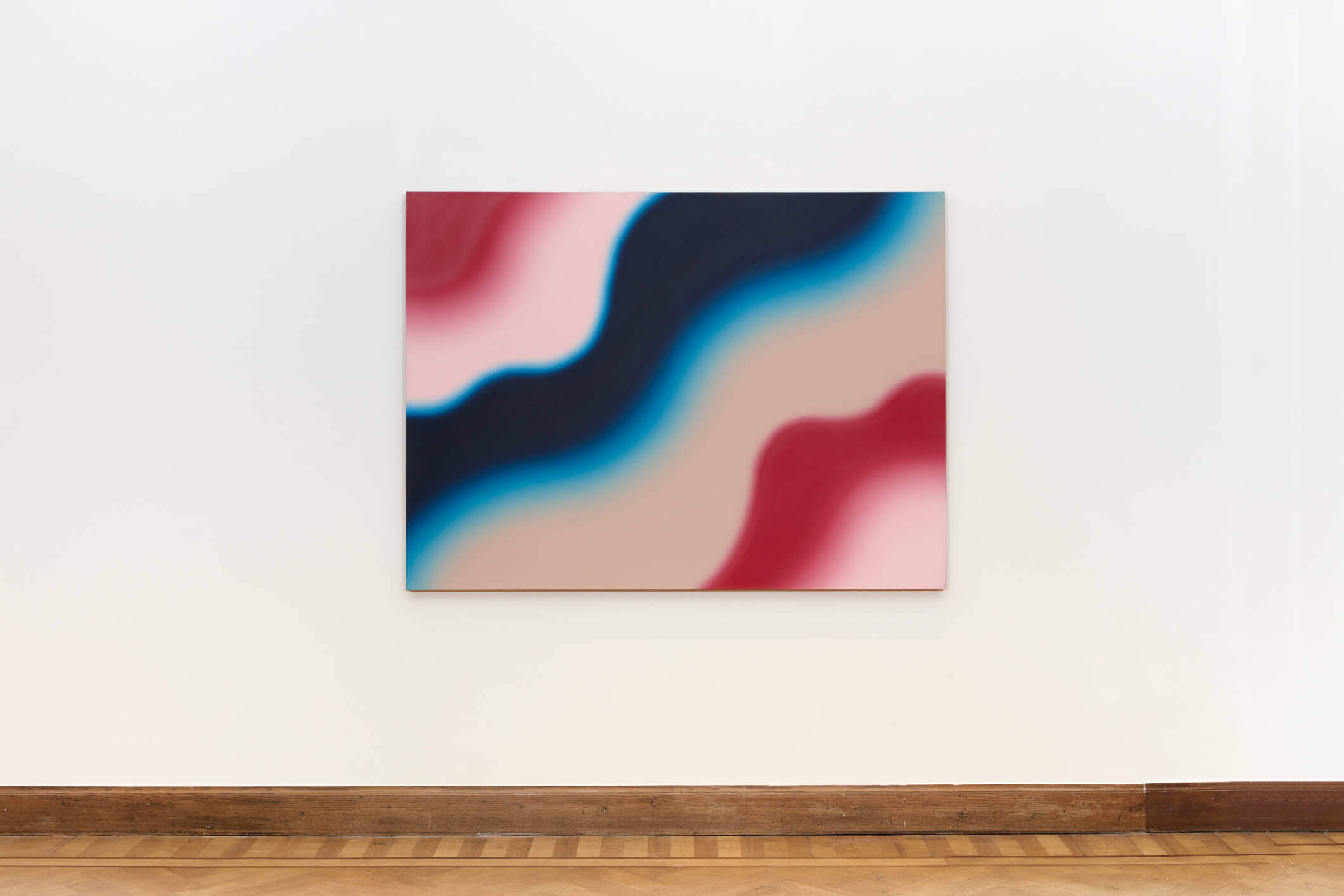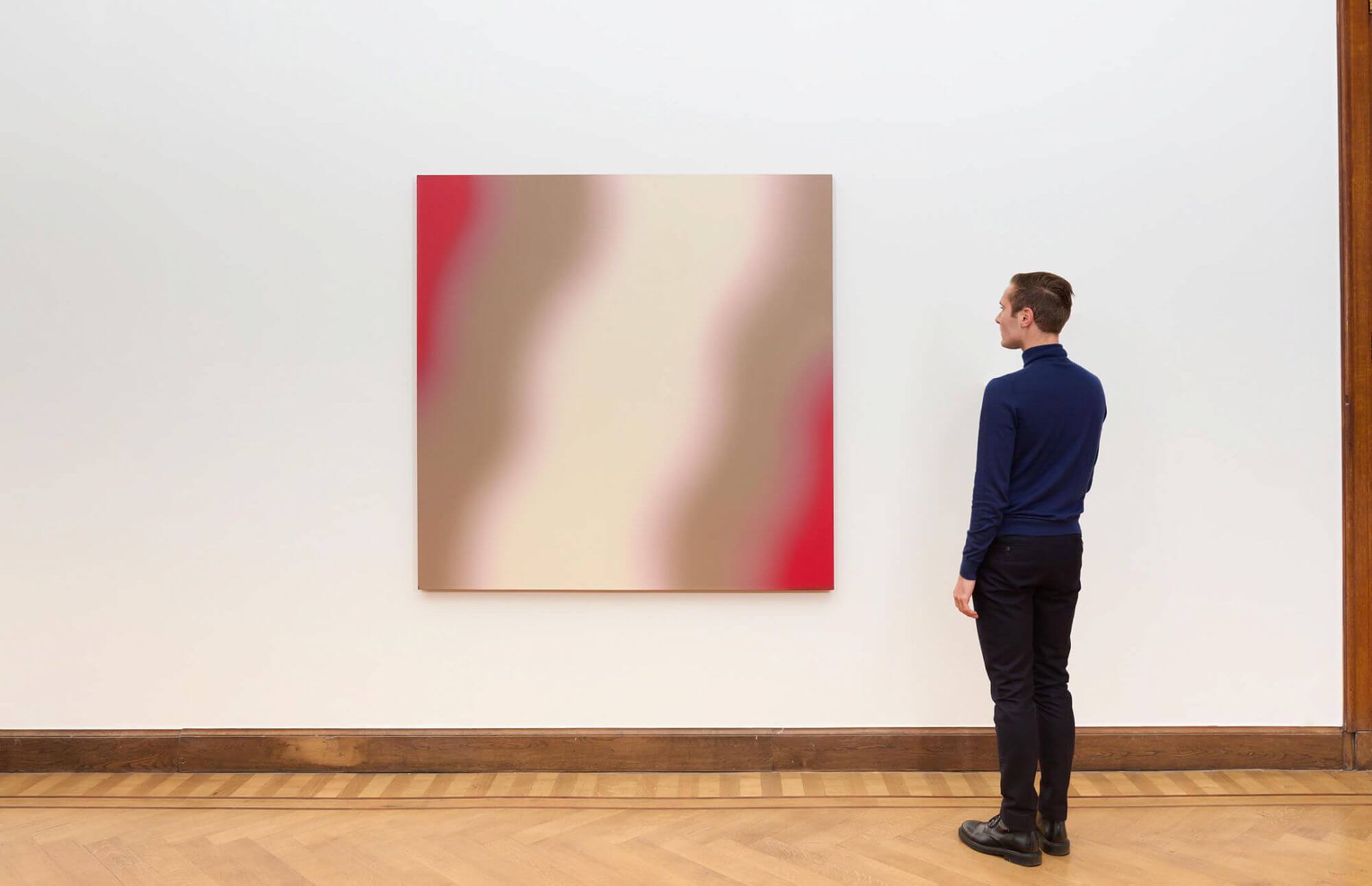 Fangor had never considered himself an op-artist really, although he participated in the movement's defining exhibition "The Responsive Eye" at MOMA in New York in 1965 and was working in this territory for many years.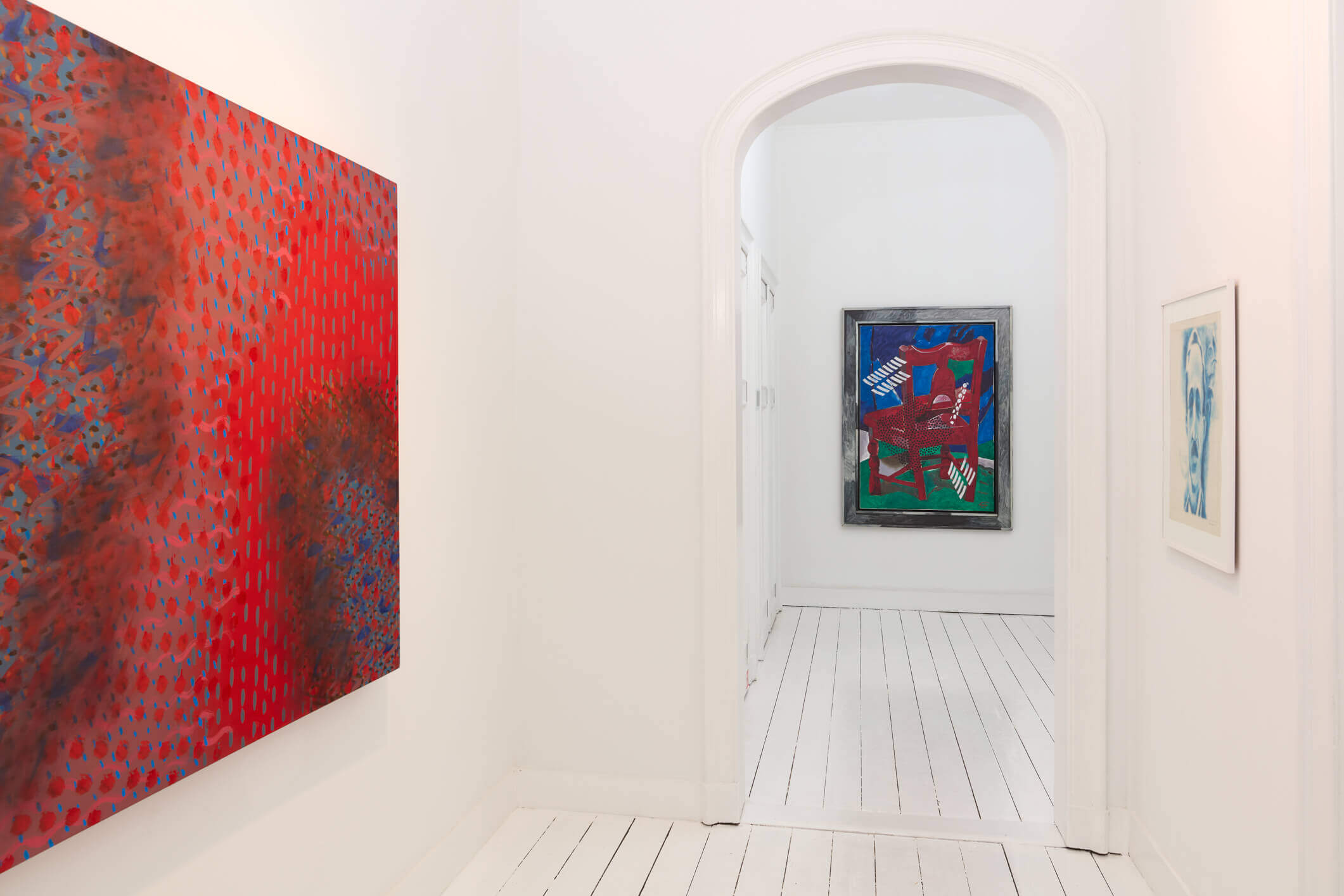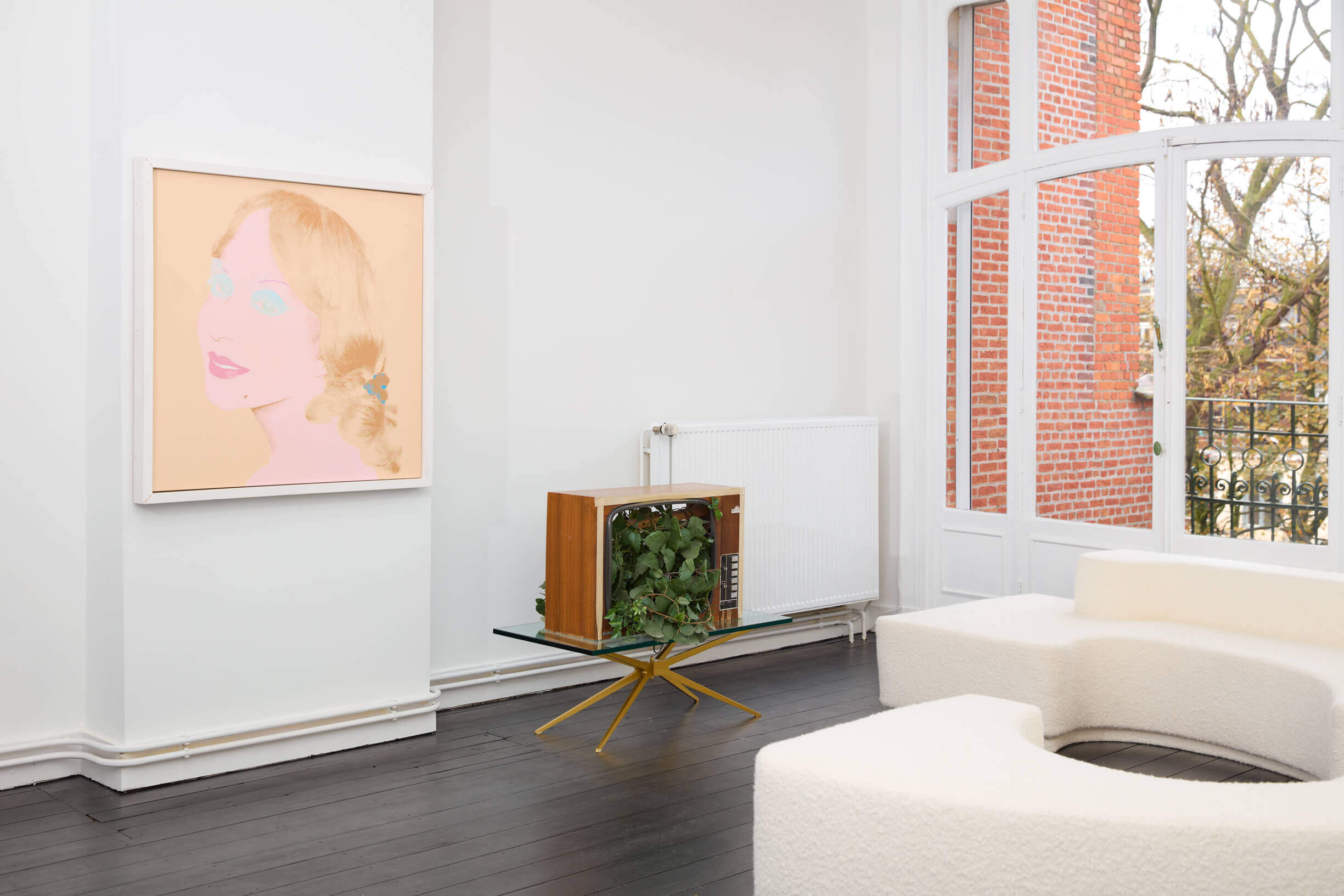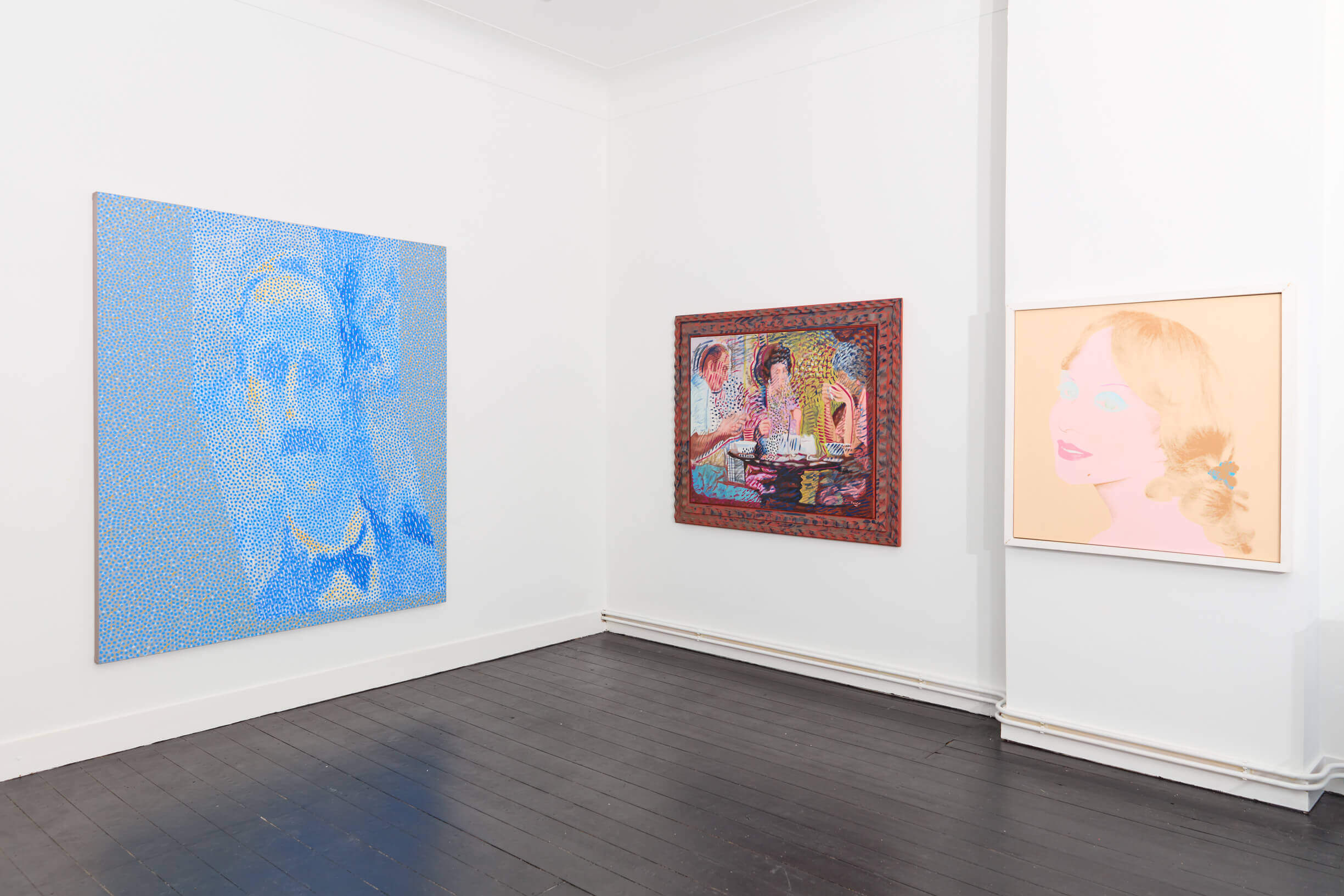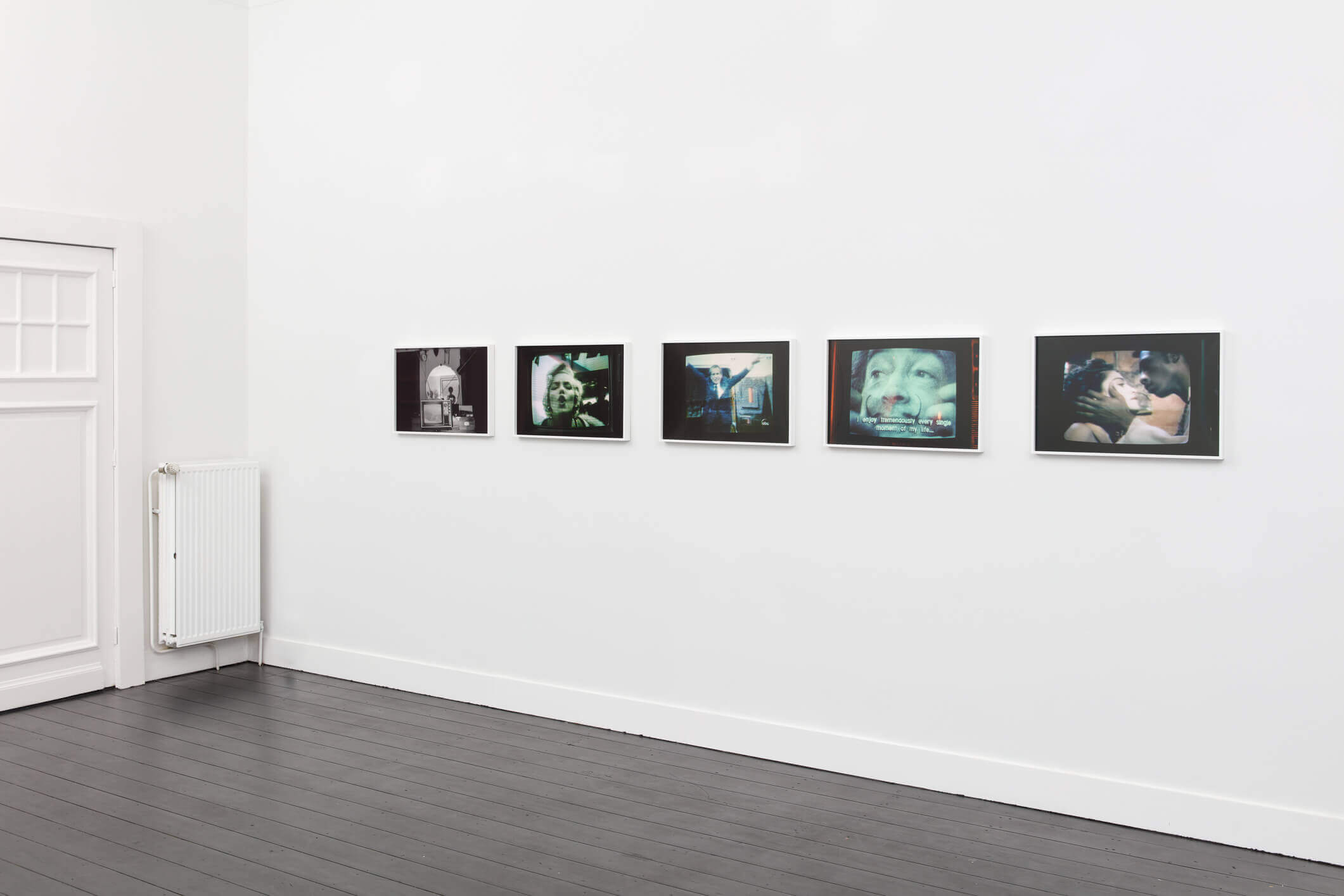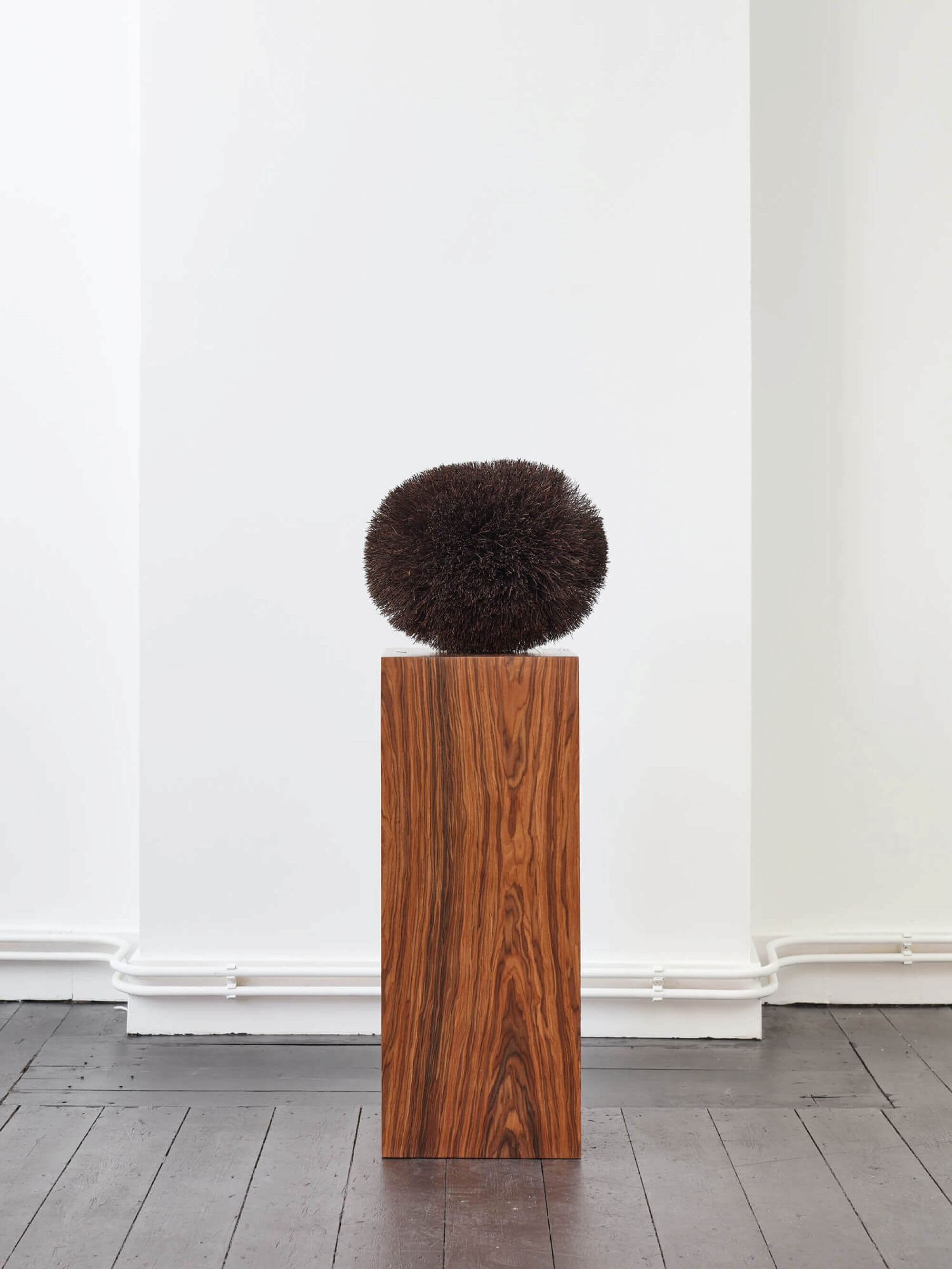 The chair has been an object that offered possibilities to experiment with the pictorial plane and perspectival space, in order to, again, reflect on perception, but also on art history and social conventions.